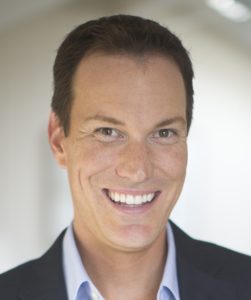 After spending twelve years at Harvard University, Shawn Achor has become one of the world's leading experts on the connection between happiness and success. His research on mindset made the cover of Harvard Business Review, his TED talk is one of the most popular of all time with over 25 million views, and his lecture airing on PBS has been seen by millions. Shawn's talks have taken him to more than 50 countries to speak to a wide range of audiences including six battalions of Marines at Camp Pendleton, all the NBA team owners, CEOs in China, doctors in Dubai, school children in South Africa, farmers in Zimbabwe, leaders at the Pentagon, and to half of the Fortune 100 companies. Shawn is one of only two speakers to ever be invited to speak to the White House staff at Camp David.
Shawn is the New York Times best-selling author of The Happiness Advantage and Big Potential. His Happiness Advantage training is one of the largest and most successful positive psychology corporate training programs in the world.
Shawn's research has been published in the top psychology journal for work he did at UBS in partnership with Yale University to transform how stress impacts the body. He also did a two-part series with Oprah at her house to discuss his mission to bring positive psychology to the world.